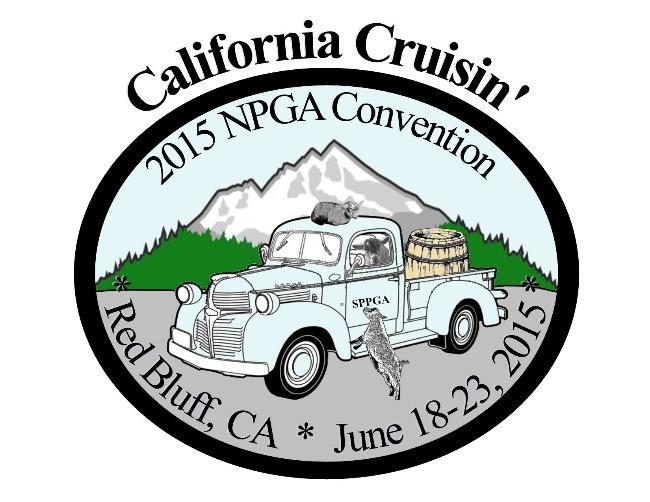 Items for Raffle


# 1: Quilt
Put together by

Lynn & Courtnie Braziel
Ticket will be for sale so anyone from all of our regions will have a chance to win this beautiful 2015 National Convention Quilt.
NPGA 2015 Convention Quilt
will be very beautiful and will included 78 different quilt squares
~Selling raffle tickets for $5.00 each or 5 tickets for $20
~Winner will be drawn at Convention Banquet on Saturday June 20th
~Need not be present to win
To purchase tickets send check payable to:
SPPGA Convention 2015
Tammi Josephson
18450 Alyse Ct
Cottonwood, Ca 96022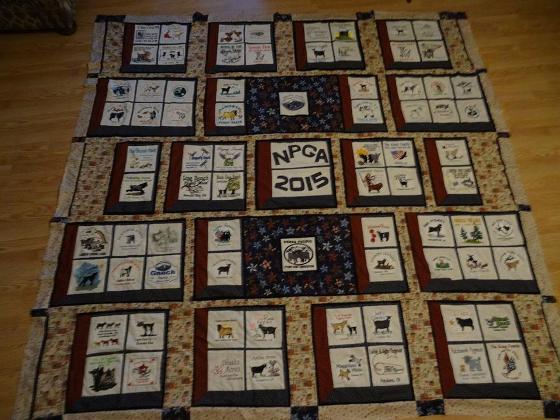 Auctioned Items

#1 " Desert Suns No-Sur-Ree"

DOB: 3-13-2014

NPGA Registered Show Quality Doe kid
2nd Place in SPPGA Yearling Futurity
Numerous 1st & 2nd place wins in very large classes

Johne's, CAE, & CL tested 4-8-15 ( all neg)

Donated by Desert Sun Pygmies
#2 Action Item

40-60 yr old Kilim Rug

This kilim is probably about 40 to 60 years old. It is hand-made in Eastern Turkey/Azerbaijan, most likely by Kurdish people. Woven on a loom. Wool. Measures 9'2" x 3'4". Great as a hall runner, in front of a sofa or beside the bed. Reversible. Retail value $700.00.
Donated by Monica Wilcox, Nibbly Goats

#3 Auction Item

Circuiteer Blower-Dryer


Powerful unit with your choice of using one or both motors
for maximum air output. Motors develop over 1 h.p. each.
Includes 20' cord, 15' hose and blower tip.


Donated by Chad and Tiffany Hudson~Bois D'Arc Farms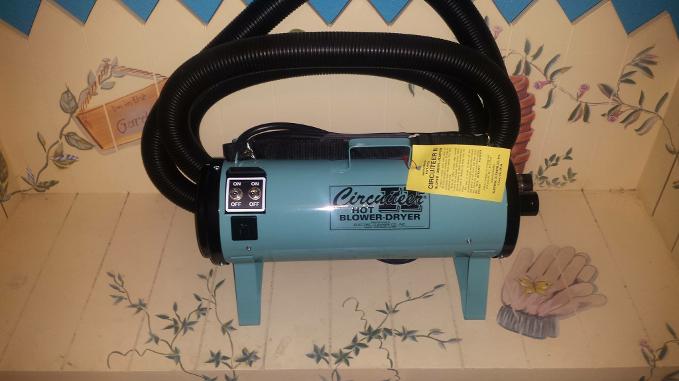 #4 Auction Item

Portable folding stanchion with Ramp

Folded 48" long x 23" wide x 8" deep.
Made from Maple & Mahogany with lightweight aluminum
diamond plate. Second hole on head-gate to move one side to accommodate larger buck necks. Added wheels for ease of moving. Weight 65#


Donated by Mark and Gina Miller~Valle Verde Pygmies
#5 Auction Item

Wahl Bravura Cord/cordless Grooming Clippers
Donated by Meredith Biasca
Echo Lane Pygmies

#6 Auction Item

Baby Monitor
Donated by Dina Nelson
Pygmy Goats by Rae Rae

Auction Item #7
Heaving duty rolling grooming tote
Donated by SPPGA Members

Thinning scissors
Fine point scissors
Knife and Scissors sharpener
Small & Large Self-cleaning slicker brush
Short Pin comb
Barber-type device calibration
More items to be added
Auction Item #8

MUST HAVE Goats Items!
Donated by the SPPGA Membership!
40 quart Plastic storage container with handles and lid
3 tubes of ivermectin paste wormer

Probios paste
16 Oz Sulmet
Alushield Aerosol bandage
16 oz Foot rot and ringworm spray
16 oz Vetericyn wound and skin care
Instant cold compress
Camo Vet wrap
Pepto Bismol stomach relief
2 kid pullers
Disposable Scalpel
Feeding tube
New born baby bottle
New born feeding syringe
3 large bedding underpads
Led Flashlight
More items to be added